Pharma Franchise for Cream – It could be your high-thriving pharma fortune if you dare to venture into the segment of skin care creams and ointments. Searching for the top pharma franchise solutions for creams is a commendable thought and Incuity Pharma is all set to get you covered. Startups can capture professionally-managed PCD pharma franchise services for cream to mark an unprecedented success in the pharmaceutical ambit. Call Now: +919045599556.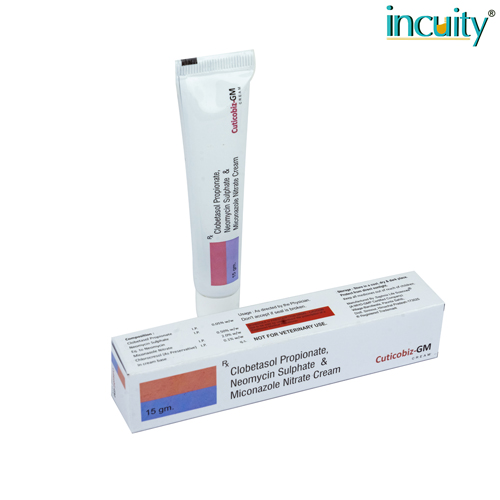 With the drastically-growing healthcare cultures, people are now more integrated and assigned to seek innovative health solutions. Several deadly and life-threatening diseases continue to curb the masses and pose threats to generations. This is where the role of efficiently-formulated pharmaceutical products appears in the limelight. Incuity Pharma, being an honorable and prestigious pharma company in India, commits to addressing varied health disputes with the right blend of effective inventions across multiple assortments.
Analyzing the Indian Pharma Industry Trends for Ointments & Creams
Well, there's always a scope for growth in the Indian pharmaceutical segment. It is an impressively-growing industry in the world and has the potential to meet global pharma needs without lacking at any front. Additionally, creams & ointments make an integral part of the pharma environments due to matchless effectiveness, formulation and application. Here's a quick tour of some trending statistics about the Indian pharma domain with respect to pharma creams:
The facial cream and gel market in India was anticipated to progress at a CAGR of over 15% during 2012-2017.
The facial creams and gels market is classified into anti-aging, fairness, antiseptic and cold & winter creams.
Further, the anti-aging cream market is said to grow at a CAGR of over 22% during the next two years.
Similarly, the burn ointment market was calculated at US$ 813.7 million in 2019 worldwide and is anticipated to rise at a CAGR of 6.1% during 2020-2027.
The Indian pharma industry meets over half of the global demand for various vaccines and drugs.
The domestic pharma sector is likely to cross US$130 billion by 2030 in India.
Similarly, India ranks 12th when we enlist the largest exporters of medical goods on the planet.
Significance of the PCD Pharma Franchise Business Model for Creams in India
Needless to say, the PCD (Propaganda-Cum Distribution) pharma franchise is an innovative marketing tool and business strategy. It brings unique marketing and distribution implications in the pharma world to create a win-win situation for both the franchisee and the franchiser. Presently, this module is being appreciated and adopted by global healthcare manufacturers and suppliers to generate demand and ignite profitability.
Furthermore, the pharma PCD franchise for creams offers all-encompassing space for the pharma business to thrive in India. Given the rapid demand for quality ointment and skincare solutions, enthusiast businesses can expect remarkable growth and success to continue during the upcoming decades as well. Therefore, they can get in touch with a prestigious and industry-oriented PCD pharma franchise company to establish a successful venture in the pharma circuit.
Incuity Pharma | Delivering Innovative Pharma Franchise for Cream Solutions!
Incuity Pharma is all about a revolution to create something extraordinary in the Indian healthcare corridor. Since its involvement in the pharma zone, the ISO-certified organization has worked marvelously to develop and exhibit the required skills and potential to deal with emerging health issues. Furthermore, dedication, commitment and integration collectively make Incuity Pharma the top brass of the industry.
Further, Incuity Pharma endeavors to mix quality APIs, raw materials and other DCGI-approved ingredients to formulate stunning quality pharma products. Concerning pharma ointments & creams, the firm houses potent manufacturing mechanisms and settings. It manufactures and delivers superior quality pharma ointments to patients and clients to create desired outcomes.
Why Incuity Pharma?
Incuity Pharma imparts genuine healthcare services and pharma solutions to qualified business associates.
It is an ISO-approved pharma organization with WHO-GMP certification.
Further, Incuity Pharma encompasses a strong collection of pharma products, including tablets, capsules, creams, injectables, syrups, nutraceuticals, antibiotics, powders and more.
Clients enjoy professional PCD pharma franchise solutions for creams & ointments under monopoly attributes.
The company integrates stringent manufacturing systems with advanced machinery and storage technologies.
Likewise, Incuity Pharma owns a team of qualified persons to supervise processes across manufacturing, testing, packaging and marketing affairs.
All products have DCGI approval to ensure quality exists across all formulations.
Also, clients receive deliveries in exceptional packaging profiles to prevent harm to products during transportation.
Above all, Incuity Pharma is the most sought-after pharmaceutical PCD brand due to quality assurance, commitment and affordable pricing.
Contact Details:
Incuity Pharma Pvt. Ltd.
Address: Ground floor Khasra No 581, VPO Naya Gaon Palio, Dehradun, Uttarakhand
Phone: +919045599556
Email: incuitypharma@gmail.com
Most Searched Keywords –
Pharma PCD Franchise for Cream
Pharma Franchise for Skincare Creams
Pharma PCD Franchise Company for Cream